CUKO MVSKOKE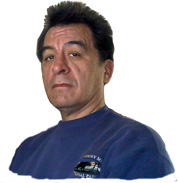 ---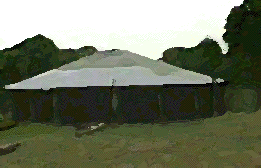 Welcome to my collection of American Indian resources. As we enter into the twenty first century, the Indigenous people of this hemisphere find themselves still facing the same situations that their grand parents faced just 100 years ago. There is one small difference at this time,the access to this form of dialogue and a developing ability to reach world wide from remote locations.
With the complete political and economic domination of the commercial news agencies, and their apparent abdication of responsibility towards relevant, truthful, accurate information concerning the various situations of grass roots native existence, (ie: not the wannabee pow wow circuit, or the new age neo-liberal assault on indigenous identity) I dedicate this site in the hope that some small service is given to the pursuit of understanding, and change.
---

There have always been patriots and those that stand up for the children and the elderly. Over the last 25 years there have been times when the American Indian Movement has made a difference for the well being of the People, through the combined efforts of their actions and sometimes the sacrifice of their very lives. Click on the AIM logo to start off, follow the links to find out more about the American Indian Movement of Florida.
---
As you may know, Florida is home to the Seminole and Miccosukee Tribes. Additionally there are a number of Indian people from all over the country that come to Florida to make a living and find themselves at sometime or another in need of some kind of assistance.
Florida AIM has worked on a wide range of issues from violations of the Indian Child Welfare Act, employment discrimination, batteling stereotypes, and the growing exploitation of Indigenous peoples and cultures by new agers and sports teams.
In linking with the Independent Traditional Seminole Nation, we have become active in efforts to reduce mercury contamination of the Everglades and oppose the Human Gernome Diversity Project. Florida AIM has worked to protect over 100 burial sites in the state of Florida, including recently publicized events in Bradenton, Bonita Springs, and Warm Mineral Springs.
Please, take the time to check out the Florida AIM forum page and log on to join in on discussions concerning the American Indian people of Florida.
This is the day to day activities of Florida AIM. There is a short sign in process where you can pick a handle and a password so you can log on as many times as you want in order to stay up to date with Indian country in Florida.
Click on one of the currant topics below to visit the forum.
---
Philip Deere, Longest Walk speech Washington DC 1977
audio only / Quicktime Movie format
30:08 min
---